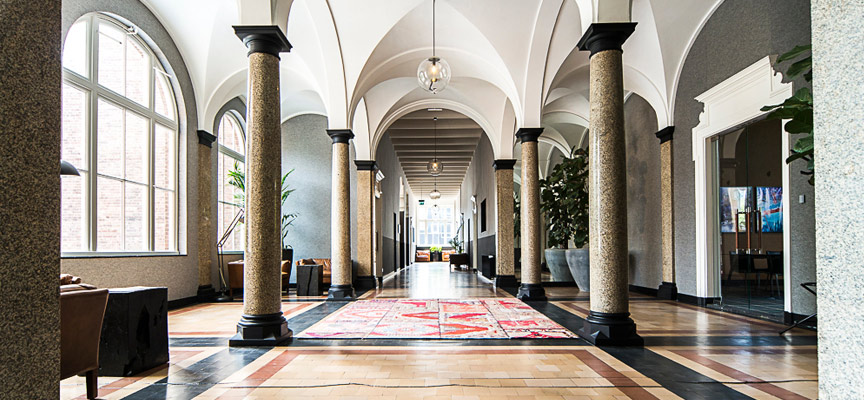 31 aug

Real I.S. AG acquires Raamplein 1 office building in Amsterdam for BGV VII Europa

Real I.S. has purchased a fully-let office property at Raamplein 1 in Amsterdam for Real I.S. BGV VII Europa special real estate AIF for an undisclosed price. The vendor is a private investor.

The single-tenant property offers almost 3,200 square meters of office space on four storeys, as well as five parking spaces. The Raamplein property enjoys a central location in the city centre, near the Leidse Square, with excellent public transport links. Amsterdam's main railway station, with its regional, interregional and international connections, is easily accessible via the nearby tram lines.

"Thanks to our outstanding access to the market, we have had the rare opportunity to acquire a high-quality investment property centrally located in the popular Canal District in Amsterdam", says Jochen Schenk, CEO of Real I.S. AG. "This prestigious old building offers generous and coherent office spaces, which is difficult to find in such a location. Moreover, due to its design, the investment property differs from typical modern office buildings. In addition to the very grand entrance area under vaulted arches, these rental spaces are characterized by generous room heights as well as a special charm thanks to the building's old structure, and combined with modern technology", explains Schenk.   

The property on the canal, built in 1905, was originally used as a school and after the acquisition by a private investor in 2013, it was converted into an office building. The outer shell and much of the building's structure remain intact after the core restoration.

Jan de Quay, Head of Investments at Savills Netherlands: "There is a very large and continuing investor – and occupier – demand for office space in the city center of Amsterdam, however, supply is limited. This leads to scarcity and yield compression. We are therefore very proud that our acquisitions team has once again proved able to locate and realise a unique investment opportunity, in the form of this national monument, for one of our clients."

Savills advised Real I.S. during the acquisition process, both technically and commercially. Real I.S. has also appointed Savills as property manager of Raamplein 1. Houthoff Buruma provided legal advice.

Raamplein 1 B.V. was advised by Rochus Westbroek of WCOA. Holdinga Matthijssen Kraak Notarissen provided legal advice.